DEVELOPING BATTERY
METAL PROJECTS FOR A
DECARBONISED FUTURE
WE ARE SUMMIT MINERALS
Summit Minerals is focused on strategic exploration of battery projects across lithium, rare earths and antimony in Canada, Western Australia and Morocco.
Castor Lithium
Project
James Bay Canada
Phillips River
Lithium Project
Ravensthorpe, Western Australia
Stallion REE
Project
Ponton Creek, Western Australia
Ahmed Antimony
Project
Central Morocco
BATTERY METALS AND
THE ENERGY TRANSITION
In today's evolving technological landscape, battery metals, including Lithium and Antimony, are crucial components of the renewable energy sector. As the global energy transition pivots from fossil fuels and seeks more sustainable energy solutions, batteries — and the metals that facilitate their function — are of ever increasing critical importance.
Demand for these Critical Minerals underscores the importance of a stable and responsible supply chain. A majority of these metals are concentrated in specific regions, making them vulnerable to geopolitical tensions and economic headwinds, highlighting the need for nations to develop stable and sovereign supply chains. 
Battery metals are foundational in the world's green transition as nations move toward net-zero climate goals, for a cleaner, electrified future.
Subscribe for Updates
Subscribe to the Summit Minerals email newsletter for the latest ASX Releases, news and more direct to your inbox.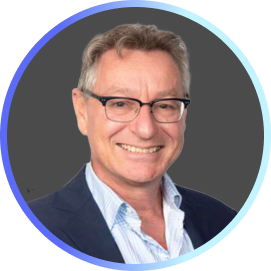 "With a focus on key battery metals and rare earth elements, Summitt Minerals aims to contribute to a decarbonised energy system and electrified transport. Our diverse project portfolio across Australia, Canada's James Bay Lithium District and Morocco strongly positions the company, as we aim to create shareholder value through the systematic exploration of out assets."